Many Greer, SC, home and business owners come up stuck when they require a dependable plumber.
Clean Flo Sewer & Drain is an experienced residential and commercial 24-hour plumber specializing in clogged drain repair, drain cleaning, and sewer line repair. We offer first-rate service that keeps your plumbing system functioning safely and effectively, saving you money in the long run.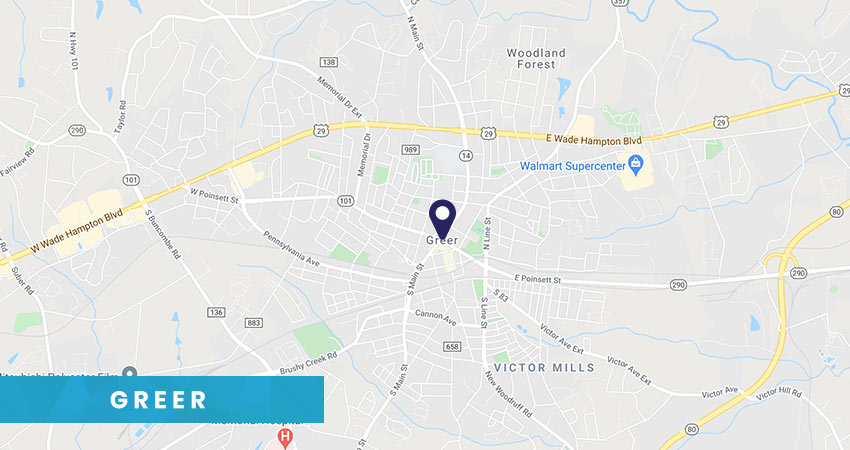 As part of our services, we guarantee:
100% customer satisfaction guarantee
24-hour plumbing repair
Licensed and insured plumbers
Flexible financing
Transparent pricing
Our commitment to superior services shines through in our stellar customer reviews. Take a look and then call us today.
Common Causes of Sewer Line Problems
Often signaled by clogged drains or a clogged toilet, main sewer line clogs are usually large and costly. At Clean Flo Sewer & Drain, we're here to help. Scheduling sewer video inspection is the most-trusted method of diagnosing sewer line issues. Here are some of the most common causes of sewer line issues.
Pouring grease down the sink: This is a common bad habit that can clog your drains. Fats, oils, and grease are insoluble in water, and they can cause a major drain blockage when they solidify down the drain. Put grease in a separate container, wait for it to solidify then throw it in the trash can.
Flushing large debris down the toilet: You should only flush toilet paper and human waste down the toilet. Things like food, diapers, or other solid objects can cause a big blockage that can be a major problem to your main sewer line.
Tree roots: Tree roots, in their search for water and nutrients, can find their way to your sewer line, infiltrate it, and cause serious problems. It's crucial to schedule regular inspections to discover any issues and plant new trees as far as possible from the main sewer line.
Deteriorating pipes: Even pipes have a lifespan. When they get old, they rust, break open, and before you know it, you're dealing with a sewer backup.
Professional Drain and Sewer Cleaning Services
Are your drains emitting weird smells? Do you have slow-draining sinks, tubs, and drains? Clogged and dirty drains and sewer lines pose a significant health risk. As a professional drain cleaning company, at Clean Flo Sewer & Drain, we offer timely and reliable services that get your drains working well again.
We specialize in high-quality drain cleaning services using techniques such as sewer camera inspection and hydro jetting, which won't damage your pipes and don't require any digging or damage to your yard, floors, or walls.
Contact our expert plumbers today to discuss your drain cleaning needs and to schedule your appointment.
Why Work With Us?
Whatever your plumbing problem in Greer—a clogged drain, a backed-up sewer, or a backed up sewer line—make Clean Flo Sewer & Drain your go-to emergency plumber. We are available 24-hour to meet your needs.
Our plumbers are timely, courteous, and professional and will quickly diagnose the problem to get your plumbing system or appliance up and running again. We also provide ongoing plumbing maintenance for residential and commercial plumbing systems to prevent future expensive emergencies.
Your subscription is not active
Please visit the admin site to re-activate your subscription