There's never a good time for a sewer or septic problem to happen. But you can limit the amount of hassle and stress by having a trusted team you can call for immediate help.
Clean Flo Sewer and Septic has been Seneca's go-to company for over 15 years. We specialize in providing smart and effective solutions that will give you the peace of mind you need. Whether it's a clogged drain, leaking in the sewer line, or sump pump trouble, you can count on our team to be there for you with professional solutions and the personal attention you deserve.
Leave your drain and sewer needs to the local experts who are committed to your safety and peace of mind. Call Clean Flo Sewer and Septic today to schedule our repair or installation services in Seneca, SC.
Drain Cleaning and Clog Removal Solutions in Seneca, South Carolina
The last thing anyone needs is a clog in the toilet or slow drains. No matter where the problem is coming from or what's causing it, our team will have the blockage safely removed. Our experts will arrive in fully-stocked trucks with the tools and technology needed to get your problem resolved as quickly as possible. Most clogs can be snaked out easily, while more in-depth solutions may involve hydro scrubbing. Reach out to our Seneca, SC drain cleaning experts for fast turnarounds.
Smart and Accurate Sewer Repair and Replacement Services for Seneca Homeowners
Is waste backing out of your floor drains or your toilet? Smell sewer odors coming from your drains or around your yard? When it's time for sewer services, contact the team at Clean Flo Sewer and Septic for the best solutions. We have the tools and the training to provide a variety of sewer solutions throughout the Seneca, SC area: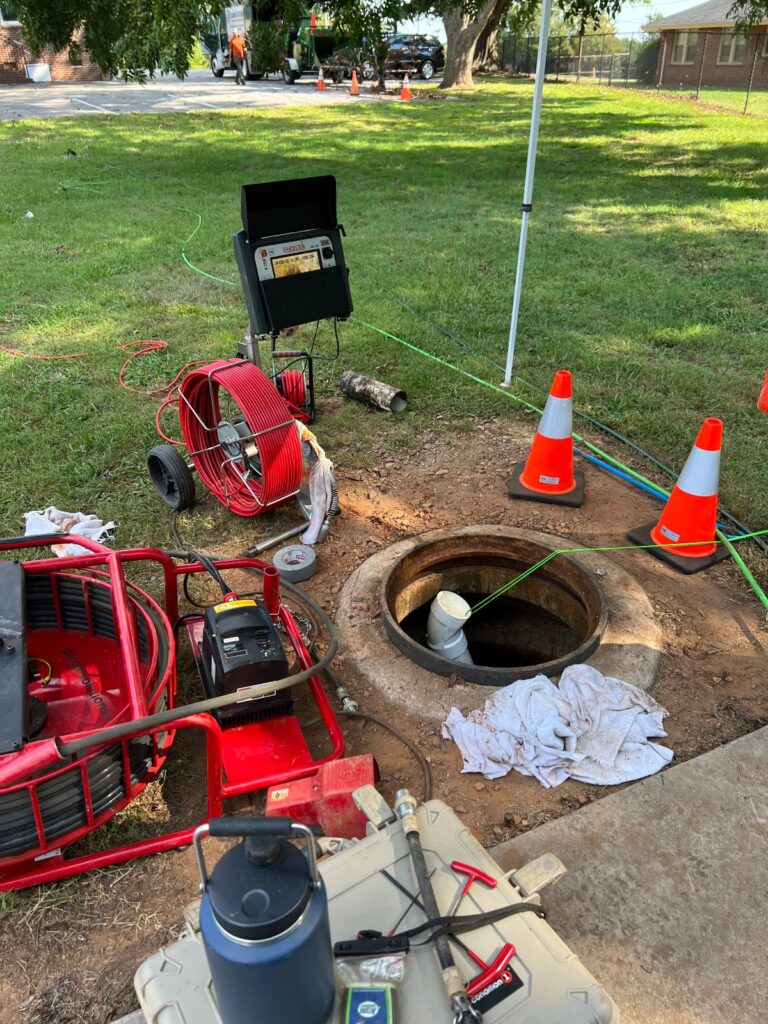 Contact Our Seneca Sewer and Septic Company Today
When you work with Clean Flo Sewer and Septic you can be confident in the safety of your system and your home. We get things done the right way the first time by taking the time to inspect your problem and offering only the solutions we know will benefit our customers in the long run. Rest easy with upfront pricing, hassle-free warranties, and 100% customer satisfaction guaranteed!