A dependable sewer and septic company in Clemson, SC, can save you thousands in maintenance and repair bills. At Clean Flo Sewer and Septic, we pride ourselves on being one of the best contractors today. Our experts have been serving residents with dedication and professionalism for years and have gained a unique understanding of their specific needs.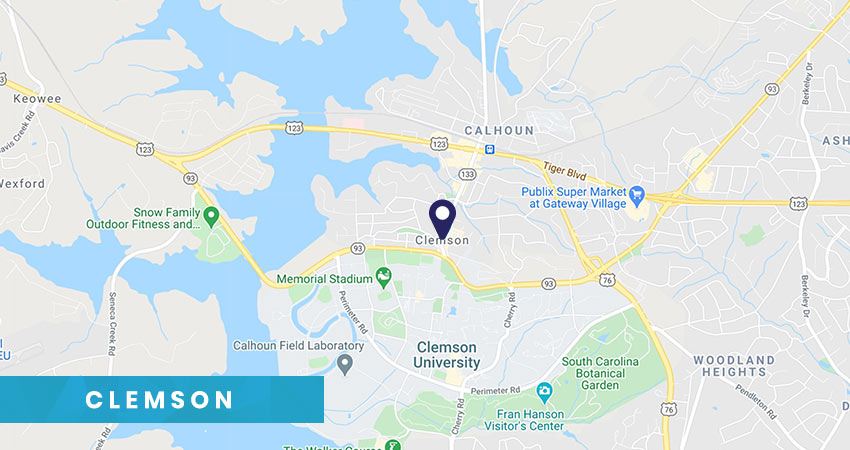 Quality Services for Your Septic, Drains, and Sewers
Clean Flo Sewer and Septic, your reliable trenchless services provider, offers you the following services:
Septic Tank Pumping – Let us take care of all your septic tank pumping needs. You can also rely on a septic service provider from our team for other septic-related services, such as maintenance, installation, cleaning, and repair.
Trenchless Pipe Lining – We are an established sewer and septic specialist with over two decades of experience in the industry. Our experts can line the entire pipe or patch small portions according to your specific needs.
Trenchless Sewer Repair – We use the no-dig technology to repair your sewer line without digging out the affected parts. The fast and efficient process enables our experts to restore your sewer line within hours.
Drain Cleaning – Our drain cleaning services allow you to eliminate minor clogs and keep your wastewater flowing smoothly. Routine drain cleaning also improves the lifespan of your pipes.
Hydro Jetting – Hydro jetting is a powerful cleaning technique that uses high-pressure water to disintegrate the debris in your pipes. It deals with stubborn clogs in your drains or sewer line, and we use it before proceeding with any repair.
Sewer Video Inspection – At Clean Flo Sewer and Septic, we use high-resolution video cameras to inspect your sewer line and know the cause of your sewer problems. This is usually an essential step in all our repair and cleaning appointments.
Sewer Line Repair – Using trenchless technology in our sewer and septic services has helped us perform effective sewer line repairs and grant you long-lasting results.
Sewer Line Replacement – If your sewer line has endured extensive damage, we recommend contacting our sewer replacement services. We use pipe bursting to replace your line without digging out the existing one.
When Do You Need Clogged Drain Repair?
Drains are some of the most hard-working systems in modern buildings and are bound to fail at some point. Most clogged drains result in a lack of proper and regular maintenance or the accidental disposal of large waste items in bathrooms and kitchens.
Some of the most common signs that your drains are clogged and need repair include:
Unpleasant odors or drain flies
High water bills
Repeated clogging
Slow drainage in your bathroom, shower, and drains
Water pooling around your sewer system
Don't wait for a minor drain problem to turn into a disaster. Call the best drain cleaning company in Clemson for fast clogged drain repair.
Conventional vs. Trenchless Sewer Repair
If you're debating between conventional dig-and-replace sewer line repair and trenchless sewer repair, here are a few tips from a sewer and septic expert to help you weigh your options.
DAMAGES: The traditional sewer pipe repair method has always been to dig a trench to access the damaged pipe, remove it, and replace it with a new one. Large equipment may help facilitate the process, but it's still a dirty, noisy project. On the other hand, trenchless sewer solutions use modern materials and solutions to replace or repair damaged pipes without intrusive surface damage.
COSTS: Conventional trench sewer repair will often cost less than trenchless solutions upfront because technicians require no special training, and only basic pipe materials are used. However, the extensive property damage during trenching often requires costly restoration. Trenchless solutions eliminate this expense, so the total project costs of a trenchless pipe repair are usually much lower than the total cost for traditional repairs.
PRESERVATION: Trenchless solutions are particularly helpful in preserving features that would be destroyed during conventional repairs. In addition to saving money on restoration, trenchless repairs prevent the months of tree stumps, missing landscape, and bare soil that can follow a sewer repair. You're able to maintain your property's attractive appearance and avoid potential environmental impacts such as water runoff and soil erosion.
Clean Flo Sewer and Septic has plenty of experience in sewer line repair. Call us to discuss your needs and options, and we'll help you get the right solutions for you.
Why Work With Us?
Clean Flo Sewer and Septic has provided professional and reliable residential sewer and septic services in Clemson and beyond and has fast gained a reputation for being timely, available, and cost-effective. Our highly-trained technicians are fully licensed and insured, and our services come with unbeatable industry warranties, flexible financing options, and a 100% customer satisfaction guarantee.
Schedule an Appointment With Us Today
Don't risk ruining your sewer or drain system. Contact Clean Flo Sewer and Septic at (864) 533-8233 or fill out the form for professional services in Clemson, SC, and beyond.