If you require a skilled sewer and septic company in Greenville, SC, Clean Flo Sewer and Septic is the company to call. Our team comes with the expertise and experience needed to provide innovative, durable, and cost-effective solutions to all types of sewer and septic problems.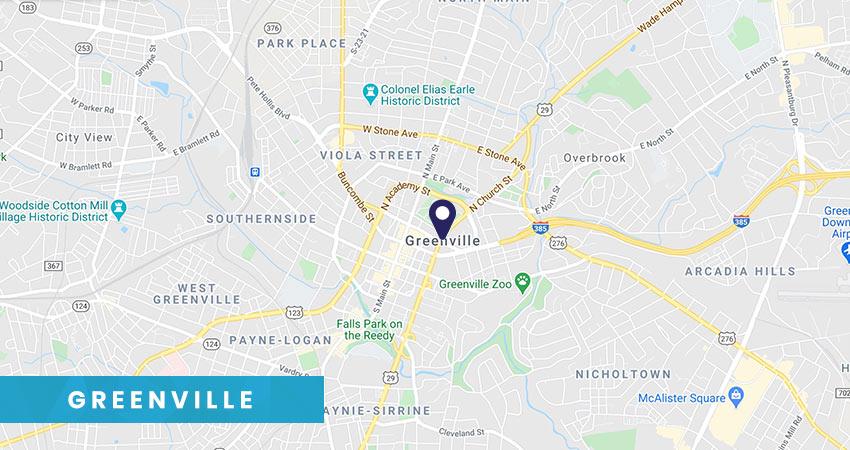 An Overview of Our Services
When it comes to drains and sewer lines, our company offers you quality solutions to eliminate all your problems. We have highly-trained staff ready to answer your call and provide efficient sewer and septic services. The following are our most requested services:
Septic Tank Pumping – You can count on our crew as a top septic service provider, especially for septic tank pumping and a host of other septic-related services. We are well-versed in septic maintenance, installation, cleaning, and repair.
Trenchless Pipe Lining – If you have an issue with your underground pipes, call Clean Flo Sewer and Septic for efficient pipe lining services. We use trenchless technology to repair leaks and aged pipes without digging out the existing pipeline. We line the pipes using epoxy and give your drains a new inner wall that will last for years.
Trenchless Sewer Repair – Our trenchless services also include sewer repair, where we restore rusted, worn-out, and leaky lines. Your new sewer line will be durable and rust-resistant, thus ensuring your wastewater keeps draining smoothly for a long time.
Drain Cleaning – Drain cleaning is essential to every resident of Greenville. It is the best way to keep away clogs and enjoy fast wastewater passage. We have experts at our company who can efficiently eliminate the debris clinging to your drain walls through drain snaking. With our advanced skills and equipment, we perform a thorough job of restoring your home's water systems operation.
Hydro Jetting – When drain snaking and using augers don't complete the job, our experts advance to hydro jetting. We use this procedure to deal with stubborn clogs in drains and sewer lines. The process involves using high-pressure water to disintegrate any debris and clogging material in the pipes, and it is suitable for both residential and commercial properties.
Sewer Video Inspection – At Clean Flo Sewer and Septic, we use high-resolution sewer cameras to inspect your lines and discover their problems. We usually insert the camera into the lines and run it through the entire system while checking a live feed. The inspection helps us to develop a repair strategy for your sewer pipes.
Sewer Line Repair – Don't let sewer issues cause you any more headaches and frustrations. Turn to our trained experts for the best repair solutions in town. Our sewer and septic expert will give your pipes quality repairs that will help eliminate the constant clogging and leaking wastewater.
Sewer Line Replacement – If your sewer line is too old, our sewer and septic specialist may advocate for a replacement. Using our trenchless technology, we will do the job within one day and allow you to continue using your facilities without worry. Since the process requires no digging, our work is fast, and we leave your compound as tidy as we found it.
When Do You Need Professional Drain Cleaning?
Regular maintenance from a professional drain cleaning company like us keeps your system running smoothly and prevents disasters such as backed-up sewer lines and burst pipes.
If you notice the following signs, contact our qualified technicians at Clean Flo Sewer and Septic to schedule a thorough drain cleaning service:
Unpleasant or unusual odors from indoor and outdoor pipes and drains
Recurring clogs due to persistent blockages
Slow drainage in kitchen and bathroom drains
Water discoloration
Water pooling and flooding
These drain problems need immediate professional attention to prevent worse problems down the line. Call us to fix any problems before they get worse.
Benefits of Trenchless Sewer Repair
Years ago, a broken sewer line meant you had to tear apart your yard to remove the old pipes and install new ones. Thanks to advancements in technology, no-dig sewer replacement offers superior advantages to traditional sewer line replacement methods. Here are some of the top advantages of trenchless sewer repair.
CLEANER: Digging up sewer lines can ruin your beautiful landscaping and cost a pretty penny to repair. Trenchless repair is much less intrusive, typically requiring a crew to dig only two small holes to reach the sewer lines.
FASTER: No one wants an entire sewer repair crew at their premises for several days or weeks on end. No large trench digging means we can finish trenchless repair jobs in a few days or less.
LESS EXPENSIVE: With the reduction of time spent on trenchless repair jobs, most repairs cost much less than traditional trench-digging methods.
LONG-LASTING: Trenchless pipe repairs use high-quality piping materials that last longer than older piping. These newer piping materials give joint-free piping that prevents cracks, off-set pipes, and tree-root invasions common in older piping materials.
ENVIRONMENTALLY FRIENDLY: Trenchless sewer repair or replacement is environmentally friendly as it doesn't involve digging large sections of land and interfering with the environment. Just a few holes and your sewer line can be repaired or replaced to restore proper flow.
Choose Clean Flo Sewer and Septic
Clean Flo Sewer and Septic is the leading provider of sewer and septic solutions in Greenville. Our services are affordable, and we always respond to your call in the shortest time possible. When you trust us with your pipes, we guarantee excellence and total customer satisfaction. Call our team or fill out the form to schedule an appointment.