Pipes burst, leak, and sometimes just give out altogether. When this happens in your home, it's important to find a quick and affordable solution. Trenchless pipe repair is a newer technology that allows for quick and easy repairs without having to dig up your entire yard. So if you're faced with a related problem, don't panic – call our professionals for trenchless sewer repair in Anderson, SC, and nearby areas. We'll take care of everything for you.
Traditional methods of repairing buried water or sewage pipes involve digging up the affected piping. At Clean Flo Sewer and Septic, we provide trenchless pipe repair – a modern no-dig system for fixing buried pipes.
Our trenchless sewer replacement and repair services are suitable for commercial and residential buildings of all types. They are the perfect option for property owners who want their underground water or sewer line fixed quickly without damaging their landscaping.
Contact us to schedule sewer line inspection and trenchless pipe services in these areas:
Valley View, SC
Utica, SC
Newry, SC
Fairview, SC
Clearmont, SC
Richland, SC
Avondale, SC
Norris, SC
Benefits of Trenchless Sewer Repair Methods
Trenchless sewer relining and pipe bursting are the two primary forms of trenchless sewer line repair. Pipe bursting involves breaking and replacing an old sewer line by inserting and expanding a new pipe inside the old one.
Trenchless pipe lining requires inserting a pipe liner or cured-in-place pipe inside the old piping through a small access hole. After inflating the pipe liner, it will fill the old pipe and replace it. Both methods are ideal for fixing various sewer line problems and offer the following benefits:
Minimal property damage
Faster than traditional methods
Less expensive
Our trenchless pipe repair solutions deliver reliable results that stand the test of time and conform to all the latest industry standards.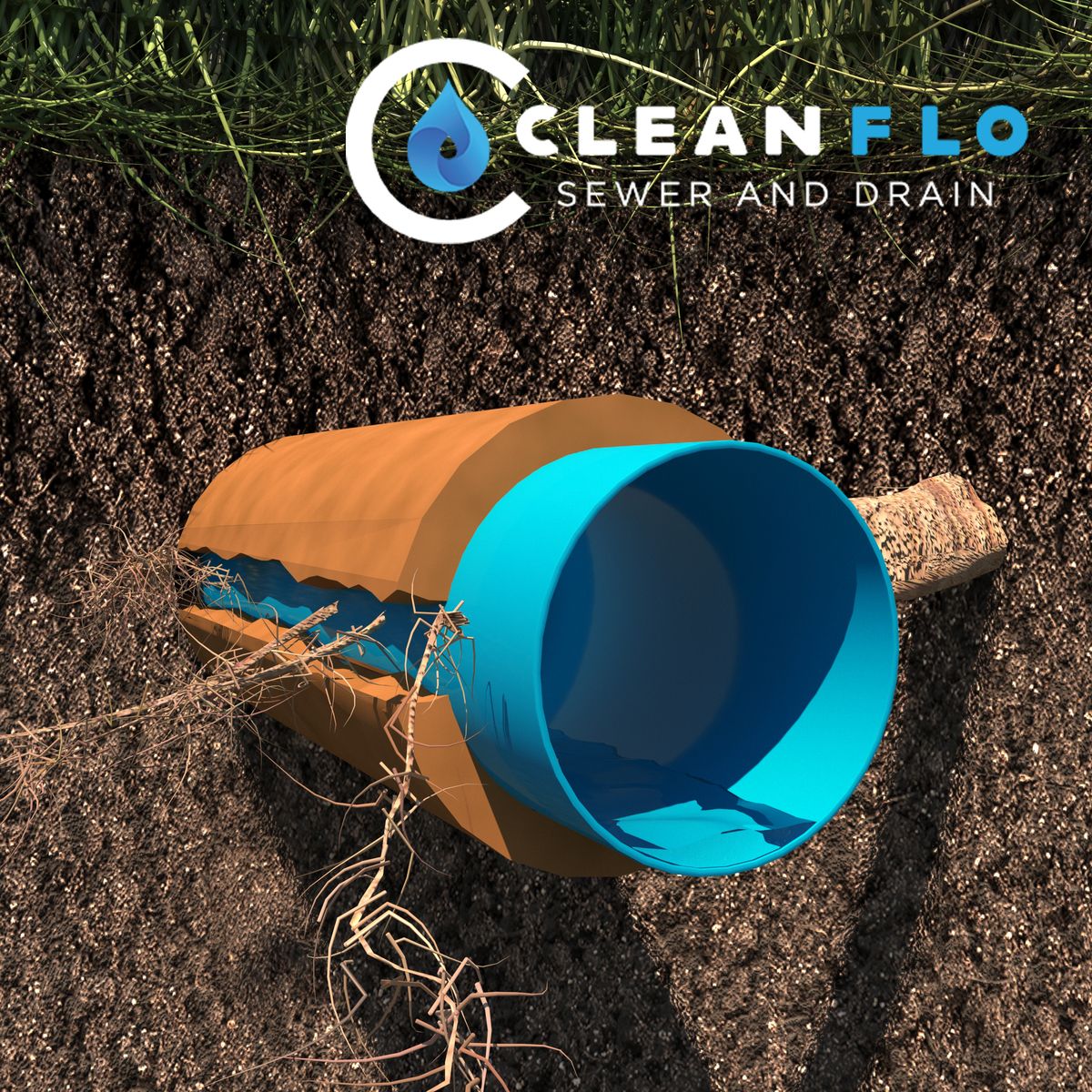 Do I Need No-Dig Sewer Replacement or Repair Services?
Repairing a damaged sewer line is usually cheaper than replacing the damaged pipe. If repairing the problem won't offer a lasting solution or will cost as much as replacing the pipe, we recommend trenchless pipe replacement.
At Clean Flo Sewer and Septic, we approach every sewer line issue with care. The first step is always a video inspection. The inspection will reveal the cause of the problem and the best way to tackle it. Using this tactic ensures that we deliver perfect results on the first try on every job.
Frequently Asked Questions on Trenchless Sewer Repair
Why Choose Us
When providing no-dig sewer replacement or repair services, we aim for a fast turnaround, so you have full use of your sewer and septic as soon as possible. Our technicians are respectful and have all the necessary certifications to provide trenchless solutions for both commercial and residential sewer problems.
Our prices are some of the most competitive in South Carolina, and financing options are available for all our services if you need them. If you need help picking a solution that fits your budget and needs, our experts provide honest and professional consultations and estimates.
Get in Touch With Our Team Today
Call (864) 533-8233 today to talk to Clean Flo Sewer and Septic about your needs and schedule reliable trenchless pipe services in the areas we serve.