If you need dependable residential or commercial services in Mauldin, SC, look no further than Clean Flo Sewer and Septic. Our team of highly-qualified journeymen technicians can take care of all your needs keeping your building safe and comfortable.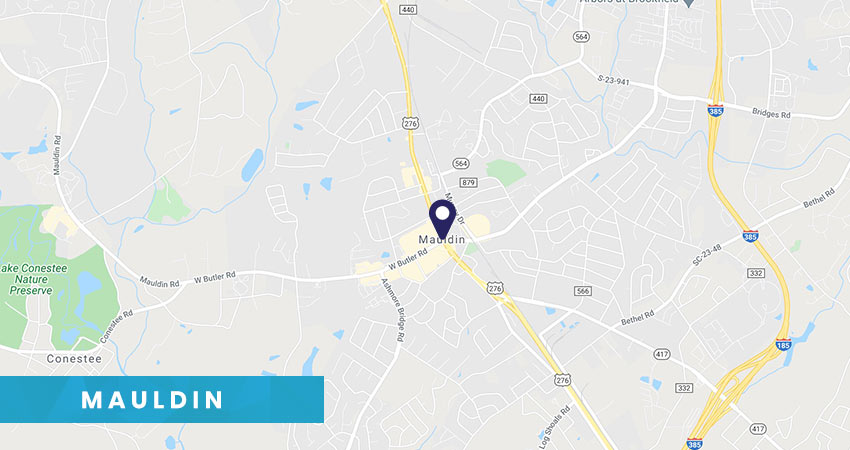 When you choose us as your contractor, you can expect:
100% customer satisfaction
Experienced and licensed experts
Professional and courteous service
Flexible financing
Don't take our word for it. Read our latest customer reviews and then give us a call to schedule your appointment.
Do You Have an Emergency? We Can Help!
Clean Flo Sewer and Septic is a reliable and experienced sewer and septic technician, providing quality services to Mauldin home and business owners. You need the help of an experienced and reliable sewer and septic team to prevent extensive damage to your home and expensive repairs in the future.
Call on us for:
Clogged drain repair
Toilet repair
Flooding
Sewage back-ups and more
With our cost-effective services, you won't have to worry about the cost of after-hours jobs and can rest easy knowing that our after-hours services are just a phone call away.
Signs You Need to Repair Your Sewer Line
While you can't avoid sewer line problems entirely, you can pay attention to signs of potential problems before they get out of hand. Here are some signs that we recommend you watch out for:
POOLING WATER: Wastewater pooling in your yard is a typical sign that something is wrong. The chances are the pooling is caused by a broken main sewer line.
ODD SMELLS: Your main sewer line should keep odors from seeping out of the system. So, if you smell sewer odors, there's likely a crack or break in the sewer line that needs repair.
SLUGGISH DRAINS: If your drains are strangely slow, there could be an obstruction in your sewer or septic system that needs to be cleared. If the issue seems consistent throughout the sinks, toilets and tubs in your home, you might be dealing with an issue much bigger than a simple clog.
WATER BACKUPS: If water isn't flowing as it usually does when you run water down the sink or flush your toilet, either your drains or sewer system could be to blame. Consider testing several drains. If the problem occurs throughout your home, it's probably a sewer line issue that needs to be addressed right away.
A DAMP LAWN: If you notice soggy patches on your grass or sections of grass that seem greener and lusher than others, your sewer line may be leaking. Consider scheduling a sewer video inspection.
Read our informative blog today for the best tips that keep your current system and appliances functioning smoothly.
Residential Services in Mauldin
For the best general drain cleaning company in and around Mauldin, put your trust in Clean Flo Sewer and Septic.
We have provided residents with professional clogged drain repair, sewer cleaning, earning the trust of thousands of home and business owners. We also have some of the best local labor and parts warranties and flexible financing options.