Do you need reliable services in Pelzer, SC? You're in luck! Clean Flo Sewer and Septic is a professional residential contractor and drain cleaning company offering services to residents in Pelzer and nearby areas.
Our expert plumbers have the training and experience needed to offer first-rate septic, drain and sewer services. We have gained a formidable reputation for professionalism, reliability, quality service, and 100%customer satisfaction.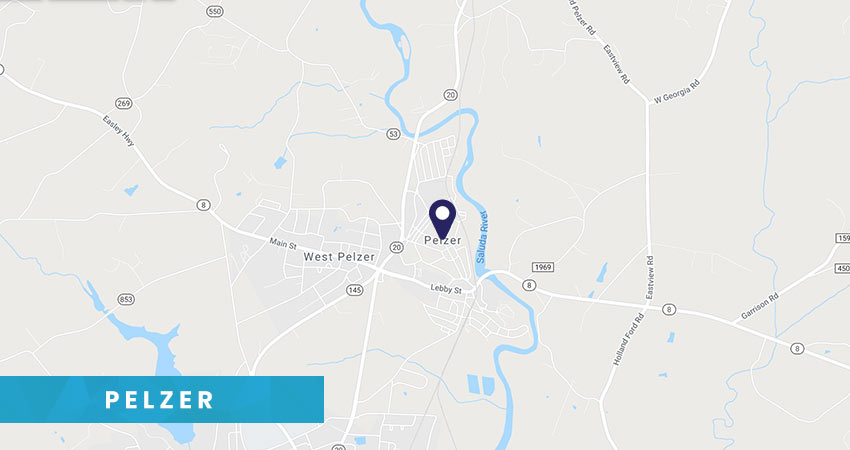 Clean Flo Sewer and Septic Services in Pelzer
We offer a wide range of services, including but far from limited to:
Clogged drain repair
Sewer line inspection
Trenchless pipe repair
Learn what others think about our services. Check out our latest customer reviews and feedback, and then give us a call to schedule service.
Licensed Experts
Many emergencies are by the very nature unexpected and can cause significant disruption to the normal operation of your home or business. Fortunately, at Clean Flo Sewer and Septic, we have an experienced team of respected emergency responders well-versed in delivering timely and reliable services.
Call us for cost-effective after-hours service that won't break the bank and rob you of your peace of mind.
When You May Need Professional Sewer Pipe Replacement
Sewer issues are among the worst problems any homeowner can face. If you notice strange odors, water pooling in your yard, or drains clogging throughout your property, it could be a sign of sewer pipe damage. Clean Flo Sewer and Septic uses sewer video inspection equipment to get a detailed look at the issues affecting your main sewer line. Common causes of these sewer-related issues are:
Tree root intrusion
Major clogs
Old or broken pipes
Blockage
Bellied or sagging pipes due to changes in soil condition
We offer trenchless or no dig sewer replacement solutions to keep your landscape intact. Our trenchless sewer lining solutions are also guaranteed to last for years and don't need any invasive digging.
Just thinking about sewer pipe installation can be intimidating. Before you worry about the costs and processes involved, we're here to ease your worries. If the damage can be repaired, we'll provide the best repair solutions. Damages that are beyond repair or cleaning will need to be re-lined or replaced.
Whatever the case, our team will give you the most viable solutions for your pipe system and budget. Rather than fixing the issue, we provide long-lasting solutions.
Our trained and experienced team puts in the time and effort to provide comprehensive solutions that keep working for you and your property.
Want to know more about our team? Read all about us and then give us a call to schedule your appointment.
Leading Contractor in Pelzer
Clean Flo Sewer and Septic is your preferred residential and commercial contractor in Pelzer, SC, and the surrounding areas. We resolve all types of issues quickly and efficiently and are available from Monday to Saturday for those pesky and stressful emergencies.