If you need a drain cleaning company in Easley, SC, Clean Flo Sewer and Septic is the company to call.
We have proudly served Easley's residents as a reliable contractor offering the highest standard of service coupled with unbeatable parts and labor warranties, affordable financing, transparent pricing, and courteous, honest professionalism.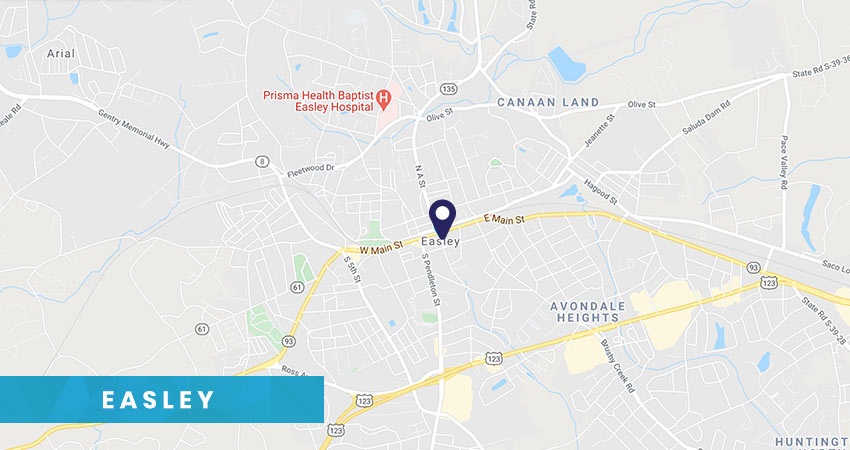 Clean Flo Sewer and Septic Services in Easley
Here's just a small sampling of our services:
Clogged drain repair
Trenchless pipe repair
Sewer line repair and inspection
As a fully licensed and insured emergency technician, we offer services from Monday to Saturday and are here for your convenience and peace of mind.
Contact us today to schedule your appointment. We are experts in clogged drain repair, and sewer cleaning services.
What Are Professional Sewer Line Repair and Replacement Options?
While you can perform some drain maintenance tasks on your own, sewer pipe installation, repair, and replacement tasks should be left to a professional. Here are some professional sewer line repair and replacement options.
SEWER VIDEO INSPECTION: This is one of the most efficient ways to diagnose sewer line issues. An in-line video inspection camera is inserted into your pipes to capture footage that will allow you to see where the problem lies. We can then plan and implement appropriate solutions.
TRADITIONAL SEWER LINE REPAIR OR REPLACEMENT: This sewer repair or replacement method involves using a backhoe to dig up the area surrounding the line. Once the problem area is accessed and the repair made, the backhoe is used to refill the space. Sometimes, this may be the viable option, depending on where you live, the condition of your pipes and their configuration.
TRENCHLESS SEWER REPAIR OR REPLACEMENT: Trenchless sewer solutions involve making small access holes at the beginning and end of the pipe. A new line is then pulled through the existing pipe, destroying the old pipe while laying the new one. Trenchless repairs are less intrusive and cause less damage to the landscape than traditional repair methods because only small sections of your property are disturbed.
Regardless of the sewer line repair or replacement method you choose, the work needs to be completed by a professional.
Expert Drain Cleaning Services
Drains are a vital component of any building. As a professional drain cleaning company, at Clean Flo Sewer and Septic, we have qualified technicians with the necessary expertise and experience to handle any drain cleaning job, no matter how challenging.
We have helped thousands of homeowners in Easley and nearby areas keep their drains in tip-top shape and free of hazardous blockages.  With non-corrosive techniques such as sewer camera inspection, hydro jetting, and non-caustic chemical cleaning, we can get your drains clean without major disruption to your pipes and property.
Check out our latest customer reviews to see why so many Easley home and business owners choose us as their go-to septic and drain cleaning contractor.
Why Choose Us?
We offer a range of septic, sewer repair, and drain cleaning services in Easley, Pendleton, Pelzer, Greenville, Greer, and the surrounding areas. We provide honest, professional repair services with affordable financing, transparent pricing, and industry-leading labor and parts warranties.