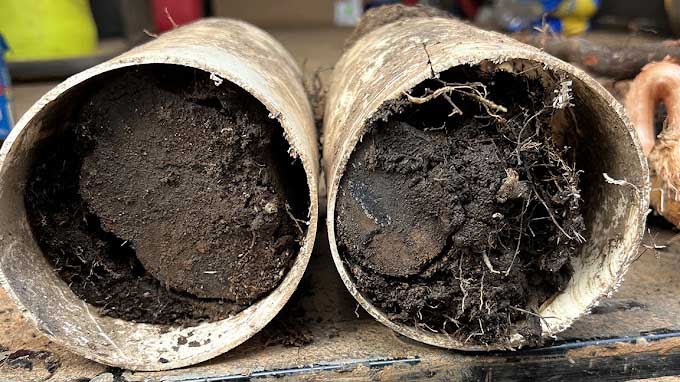 When it comes to sewer line services, the question of whether to repair or replace them can be a tricky one. Sewer line repair in Anderson, SC is a priority. And so is a replacement. Clean Flo Sewer and Septic will provide you with the information you need to make an informed choice.
Understanding the Condition
Before you get sewer repair, have a professional conduct a thorough assessment of your sewer lines. They will pinpoint the exact issues affecting your pipes using advanced inspection techniques. This assessment helps you understand the severity of the problem. It will determine the most effective solution.
When to Consider Repairs
In cases of localized, non-extensive damage, sewer repairs can be a cost-effective and efficient option. Targeted repairs can restore functionality to your sewer system. Sewer line services can resolve situations like cracked pipes, minor leaks, or isolated blockages.
Our skilled technicians use trenchless repair methods whenever possible. It minimizes disruption to your property and saves you time and money.
The Advantages of Replacement
Repairs are a viable option in some scenarios. But, there are instances where sewer line replacement is the wiser choice. They are outdated, have extensive damage, or made from materials prone to deterioration. Replacement might be the long-term solution. If there are recurring issues despite repeated repairs, you need a complete replacement. It could save you from ongoing maintenance costs.
Cost Considerations
We understand that budget plays a crucial role in your decision-making process. While repairs are generally more affordable upfront, evaluating the long-term costs is important. Frequent repairs can add up over time. It could even surpass the cost to replace sewer line. Our team provides transparent cost breakdowns for both options. This will ensure you understand the financial implications.
At Clean Flo Sewer and Septic, we focus on honesty and transparency. Our dedicated team is here to guide you through the decision-making process. Take the first step towards a well-functioning sewer system that suits your needs and budget. Contact us today for sewer line maintenance or to schedule a consultation.